Our Ambassadors and Patrons
Dan Sultan is a multifaceted, multi-award winning musician, writer, performer and artist. With albums spanning 15 years, in styles from the rock of Homemade Biscuits in 2006 to his recent children's book and music album Nali & Friends. Naliwon best children's album in the 2019 ARIA awards, adding to the 5 ARIAs he had already collected. He was an actor in Bran Nue Dae, and has a new album in the works with the first tastes of the new music emerging in August. 
Tara June Winch is a celebrated Wiradjuri author, currently residing in France. Tara has written the books Swallow The Air and After the Carnage which won and were listed for many prizes. She's been a passionate supporter of literacy efforts around Australia for over a decade and has spent time in our communities. She is a mentor to young First Nations writers, just as she herself was mentored by Wole Soyinka, the first African person to be awarded a Nobel Prize.  In 2020, Tara's most recent novel The Yield made history when it won both the Miles Franklin Literary Award and the Prime Minister's Literary Award, among others.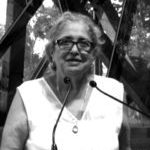 Our Patron, Aunty Joy Murphy Wandin AO
Senior Wurundjeri Elder of the Kulin Nation
Born in Healesville, Victoria, Aunty Joy's family never left Wurundjeri country. She is the great-great niece to William Barak, the last traditional leader of the Wurundjeri-Willam clan. Her contributions to social advancements in Australia are widespread. She served on the Equal Opportunity Commission of Victoria and the Anti-Discrimination Tribunal. In 2002, Aunty Joy was awarded the Order of Australia in recognition of her contributions to social justice, land rights, equal opportunity, art and reconciliation.
Missy Higgins is one of our most beloved singer/songwriters and her acclaimed studio albums, starting with The Sound of White, have sold more than two million copies. Classic songs like "Scar" and "The Special Two", plus her unforgettable live shows and playing Annie in the movie Bran Nue Dae, have made Missy an authentic household name. 
She began 2020 by releasing single 'Carry You' written by Tim Minchin, and capped off the year with the release of "When The Machine Starts" a song focussing on positives that might be drawn from the year's lockdown experiences.
In 2021 Missy released her new single "Edge Of Something", written for the acclaimed TV series "Total Control".  Missy is also guesting on a hip hop track by Birdz, and has announced lots of summer shows including headlining the beach concert series "SummerSalt" and the new all-female festival, "Wildflower".
The Cat Empire became global ambassadors for Children's Ground in 2019. This amazing Melbourne-based band has ignited energy and passion around the world for over a decade. TCE have toured extensively, bringing their music across Australia, North America and Europe. As ambassadors, they are amplifying the voices of First People who are calling for change and advocating for a future where their children can enjoy a life of opportunity and hope.
Jan Owen AM
Honorary Doctor of Letters
Jan Owen is a social entrepreneur, innovator, influencer and author. In 2000, she was awarded membership to the Order of Australia for services to young people. She also received a degree of Doctor of Letters (honoris causa) from the University of Sydney, in recognition of her significant contribution to young people and policy in Australia. Jan was CEO of the Foundation for Young Australians and previously served as the Executive Director of Social Ventures Australia. She is the author of two books: Every Childhood Lasts a Lifetime (1996) and The Future Chasers (2014).
Rt Hon Malcolm Fraser AC CH
In memoriam
Rt Hon Malcolm Fraser served as Australia's 22nd Prime Minister from 1975-1983. After leaving government Mr Fraser played an eminent role in international diplomacy. This first started with both the United Nations and the Commonwealth with a focus on ending apartheid in South Africa. Mr Fraser went on to become a Senior Advisor of the International Crisis Group, Honorary Chairman of InterAction Council and a member of the Asia Pacific Leadership Network for Nuclear Non-Proliferation and Disarmament. He was Chairman of CARE Australia from 1987-2001 and President of CARE International from 1990-1995. Mr Fraser received numerous Honorary Degrees and Awards, including an Honorary Doctor of Laws in 2011, from the University of Melbourne.
Rachel Naninaaq Edwardson
Filmmaker
Rachel Naninaaq Edwardson is an Iñupiaq filmmaker and educator. Her work has been critically acclaimed in the US, Canada, Australia and Europe. Her ongoing documentary series, History of the Iñupiaq, produced in partnership with the North Slope Borough School District, is the first Native-produced and directed documentary series in Alaska. It celebrates and validates the culture, land and strength of Iñupiaq people. Since 2007, Rachel has been an advisor and program designer of educational initiatives and reforms in Australia and Alaska.
Corinne Grant
Lawyer, author, performer
Corinne Grant is a practising lawyer, author, accomplished emcee and performer. Corinne is a passionate defender of human rights, including the rights of the traditional custodians of Australia, and those seeking asylum. She was a recipient of the John Gibson Memorial Award for Refugee Law while studying at the University of Melbourne. Corinne has garnered well deserved attention for her quick wit, demonstrated in her roles on Channel Ten's Rove Live and ABC's The Glasshouse.
The Teskey Brothers
Musicians
The reputation of Melbourne blues band The Teskey Brothers continues to grow as they win hearts and ears globally. Scooping awards, touring and even playing alongside Orchestra Victoria, The Teskey Brothers capture something real, raw and relatable. It is no wonder they are a go-to band for many fans across this big land, and for other musicians to share the stage or studio – from Jimmy Barnes to the Black Rock Band.
For over 40 years Shane Howard has established himself as one of Australia's most influential writers and singers. Howard's songs created a new map of Australia. From the red heart, where he penned his anthemic 'Solid Rock', to the wilds of Tasmania that gave birth to 'Let the Franklin Flow', he's created a uniquely Australian voice. His songs dig down into what it means to be a modern Australian. They also reach across the globe and champion the cause of the common people, the environment and the injustices of colonisation. 'Dark Matter', his 14th solo album, was released in March 2020. In June 2022, his legendary band, Goanna, embark on an extensive national tour, paying homage to their classic Spirit of Place album and reigniting the Goanna spirit that championed Aboriginal rights and environmental justice in the 1980's.